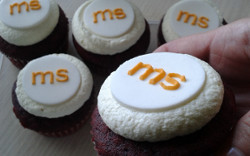 Join us at the Hamilton Workingmen's Club for a Christmas lunch. Please note this event is subject to appropriate Covid alert levels at the time.
This will be a 2 course buffet and is subsidised for individuals who have paid their subs.
Date: Tuesday 7th December 2021
Time: From 12.00pm for a 12.30pm lunch
Cost: $25pp or only $15 for 2021 financial members
Bookings and pre-payment are essential, phone Janet on 07 834 4740 or email This email address is being protected from spambots. You need JavaScript enabled to view it. by 2nd December
From 1 April 2021MS Waikato will no longer provide services for ME, Chronic Fatigue Syndrome and Fibromyalgia.
Following discussions with the Bay of Plenty organisation Complex Chronic illness Support Inc. (CCI Support) they have welcomed the ME/CFS group into their midst. They have a great model for service, which is a much better fit for supporting those affected by ME/CFS and allied conditions than under the MS umbrella.
Tracey Larson has transferred to CCIS and will continue to be employed in this role providing the support services within the Waikato and Coromandel.
Originally established in 1981 as the Bay of Plenty ME Support Group (renamed CCI Support in May 2018) it is among the longest-serving support organisations in the world for people affected by ME/CFS.
For more information or to contact CCI Support, visit - https://ccisupport.org.nz
Due to the current outbreak of Covid-19 in the community, staff are currently working remotely. All exercise classes and support groups are temporarily cancelled.
Although it is necessary to change the way we provide our services, please remember we are still here to support you, our clients, your family/whanau and carers. Please ring or email us if you need us, if you have to leave a message we will get back to you.
For more information on MSWT Covid response, please follow this link - Covid-19 response.