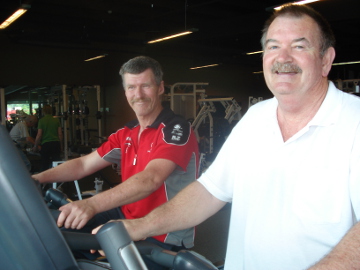 Exercise classes are available for members. These take place on a Monday and Wednesday morning at Anytime Fitness, Tristram St, Hamilton.
The cost is only $2 per session for those who have paid subscriptions.
Ample parking is available and easy access to the elevator.
If you wish to attend please contact Liz, Tracey or Karen and they will meet you there for your first time. New members always welcome.